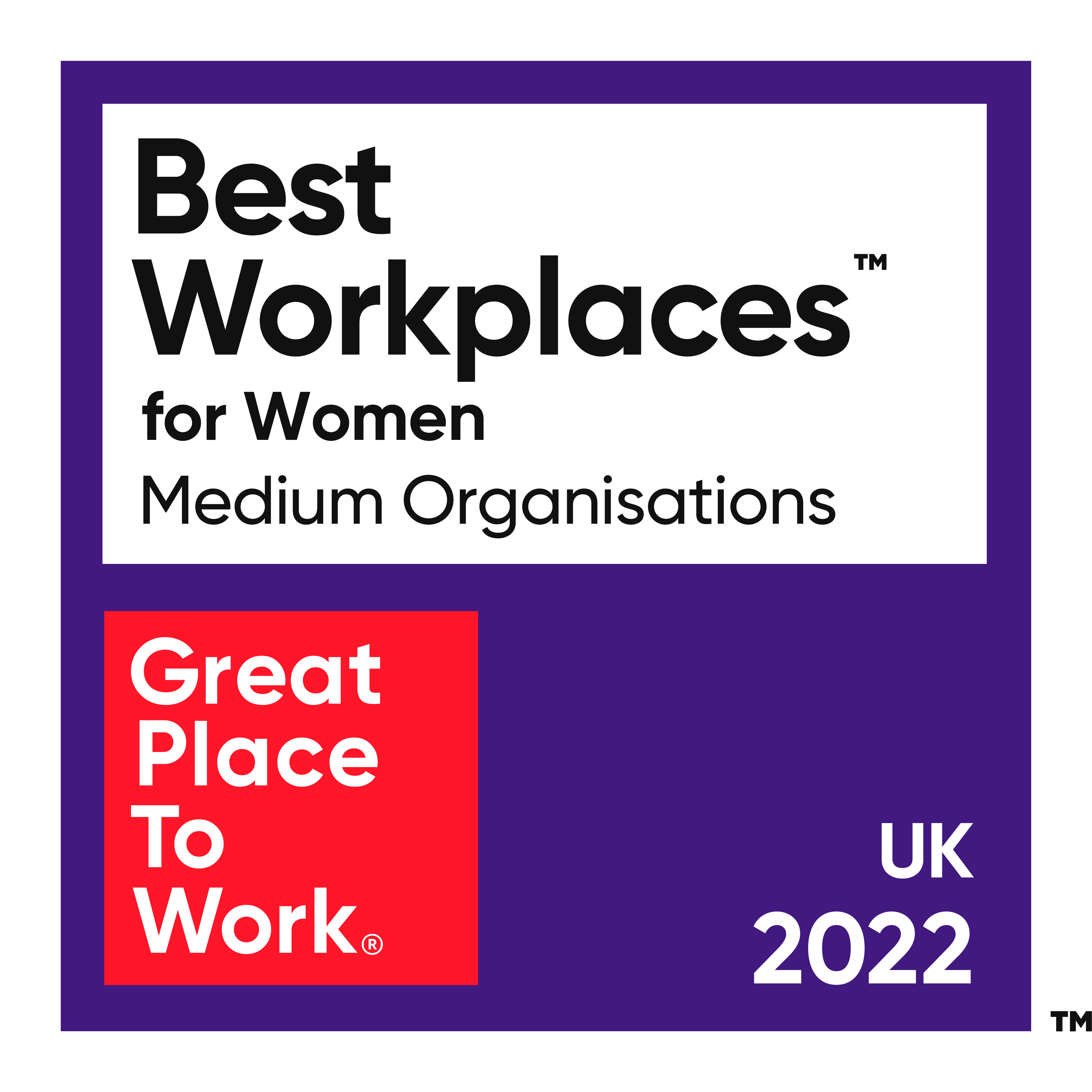 Airwalk Reply is elated to have placed at number 36 on the list of the UK's Best Workplaces™ for Women by Great Place to Work®.

Having already achieved number 17 on the list of UK's Best Medium-Sized Workplaces™ and number 30 on the UK's Best Workplaces™ for Wellbeing in 2022, the global cloud technology consultancy has now been recognised as an employer who strives for fair representation of women in the workforce and throughout management.

Employee feedback is collated anonymously via the Trust Index™ survey during the certification process, with women reporting their workplace experience and how well represented they are in the workforce and management. In the survey, 100% of people who answered felt they were treated fairly and were made to feel welcome, regardless of gender or sexual orientation.

Clare Mitchell, Project and Programme Management Lead at Airwalk Reply, said: "It's great to see the number of women increasing within all disciplines in the tech space. However, there's still a lot to do industry-wide, and I am delighted that Airwalk Reply has been recognised as an organisation which champions equality and a great workplace for all.

"Our workforce consists of 28% women (one of the highest percentages of females in the IT consulting industry), and we have a target of 35% by 2025. To achieve this we are focusing on targeted recruitment, as well as internal development and promotion.

Adding this to representation at Senior Management level and initiatives such as our Women's Network (supported by all Airwalkers, not just women), we are confident that we provide an inclusive workplace that offers support and opportunities for women."

Find out more about when Airwalk Reply first became Great Place to Work® certified here.