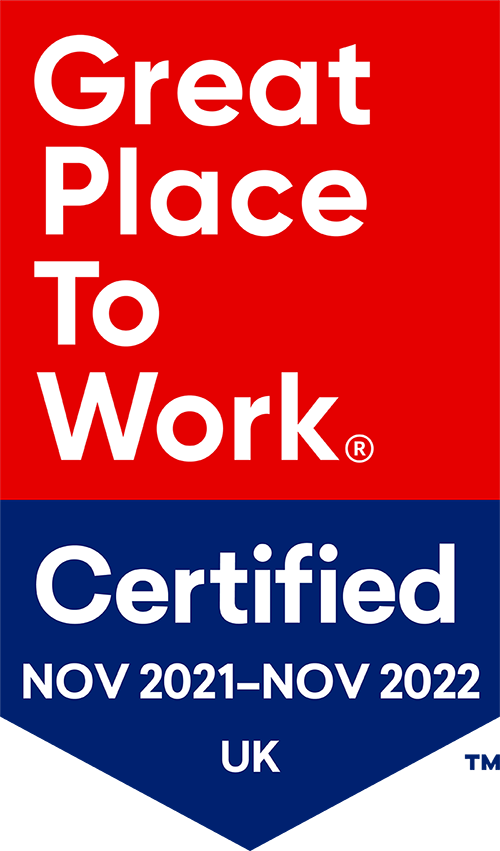 We work really hard to ensure Airwalk Reply is a great place to work, and are delighted that we are now officially Great Place to Work Certified™
This isn't just a marketing badge; we genuinely wanted to understand what we did well and where we could improve.
We asked our team to give transparent, honest feedback on several key areas of our business. 85% of the team completed the survey and we are super proud to announce that we scored an amazing 92%! The areas of the business that were scored included; trust, maximising human potential, our values, strategy, philosophy and movement leadership.
We are obviously really delighted with our score, which is testament to our people.
We are really proud of the workplace we are building and are excited to continue proving a great experience for our team, which we know ultimately ensures a positive client experience.
As of February 2022, Airwalk Reply is very proud to announce that we've also been recognised as a UK's Best Workplace™ for Wellbeing by Great Place to Work® UK!
Learn More