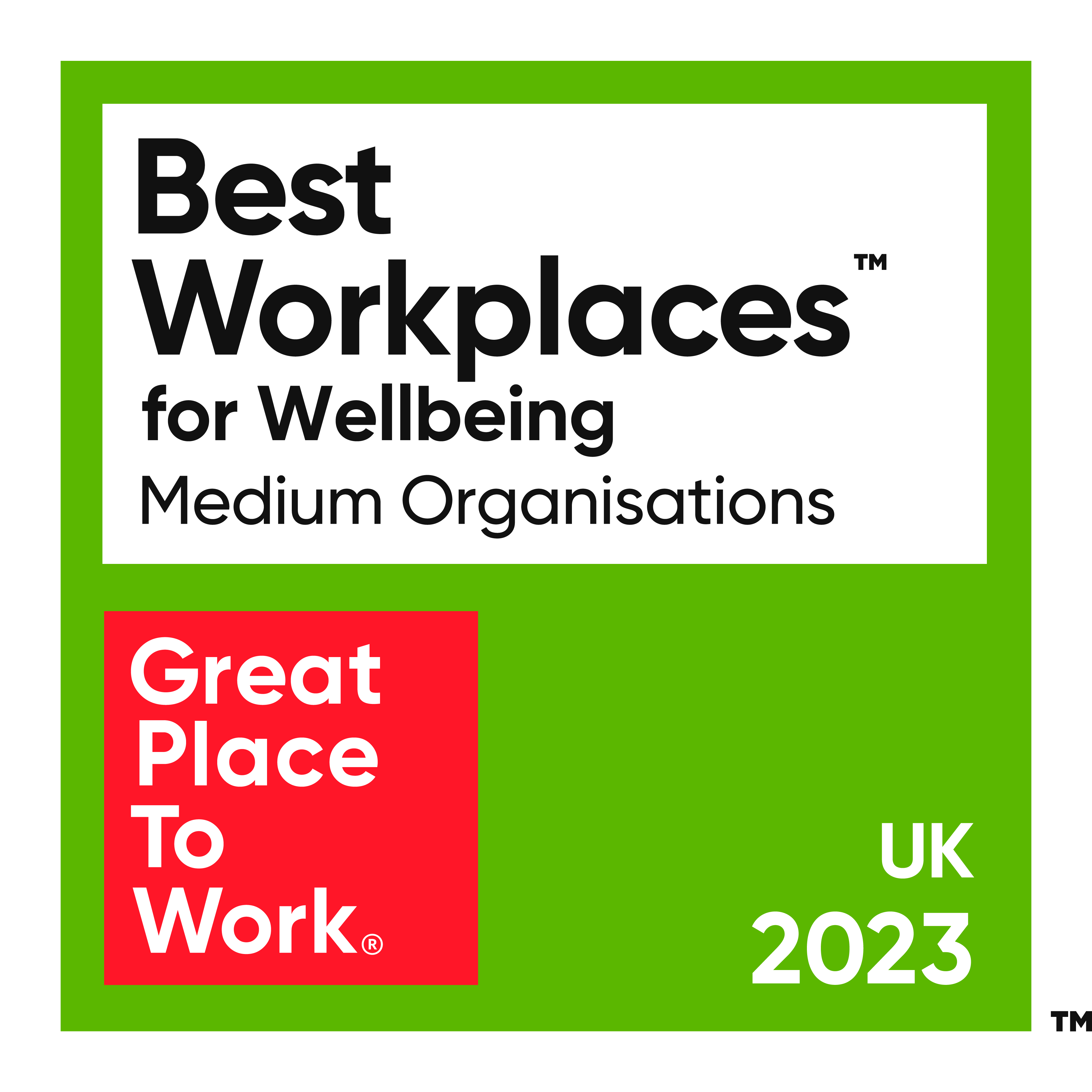 Airwalk Reply is proud to have been ranked highly at number 35! Great Place to Work's culture experts analysed thousands of employee surveys, assessing people's holistic experiences of wellbeing at work to determine the UK's Best Workplaces™ for Wellbeing list. The surveys asked employees to comment on how their company supports their work-life balance, sense of fulfilment, job satisfaction, psychological safety and financial security. Evaluations also included an assessment of how well the organisation was able to deliver consistency of their employee experience across all departments and seniority levels.

Anonymous employee feedback within the survey includes, "I have never worked in an organisation that prioritises its people as much as Airwalk does" and, "The management team have open doors, you can speak up and ask anything, they are all so supportive of their workforce".

"At the heart of every organisation are its people and looking after their wellbeing should be much more than a package of impressive perks on a careers website," explains Benedict Gautrey, Managing Director of Great Place to Work® UK. "We know when employees feel genuinely contented and at ease within their roles, they are much more engaged and productive.  Now in our second year of the UK's Best Workplaces™ for Wellbeing list, we're once again able to showcase the leading organisations providing cultures conducive to outstanding psychological, physical and social wellbeing.  A huge congratulations to Airwalk Reply for making this prestigious list." 

Airwalk Reply Founding Partner Ben Walker, "We are really proud to have been recognised as a Best Workplace for Wellbeing for a second consecutive year. Airwalk Reply has continued to scale significantly and so ensuring that our employees feel happy and supported whilst on this journey with Airwalk Reply is a key focus. Our business is our people, and therefore their wellbeing will always be essential".
About Great Place to Work®
Great Place to Work is the global authority on workplace culture. Since 1992, they have surveyed more than 100 million employees around the world and used those deep insights to define what makes a great workplace: trust. In 2022, they launched the first-ever annual UK's Best Workplaces™ for Wellbeing list of organisations who stood out as delivering exceptional wellbeing support for their employees across all levels and departments. For more information, visit www.greatplacetowork.co.uk