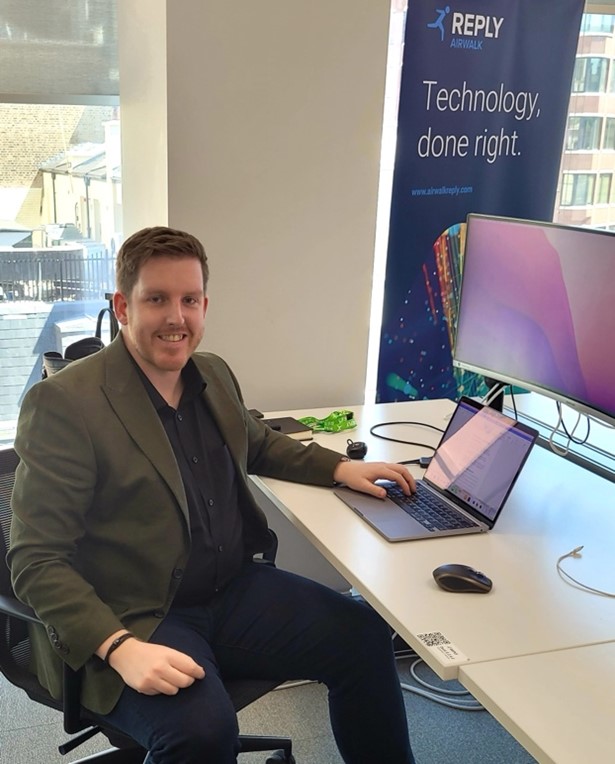 Let's start with a little background info. I'm Anthony; a Senior Business Analyst with over eight years' experience within the financial sector. I successfully progressed my career from frontline operations into the technical space by delivering project change at pace whilst building effective stakeholder relationships.

I most recently led the requirements analysis for the Overdraft Limit Review programme within Barclays bank. I'm an expert in delivering end-to-end project deliverables from inception to Day One delivery. Having recently joined Airwalk Reply, I'm passionate about delivering advanced technical solutions for our diverse range of clients.

On a personal note, I'm based in Cheshire and like to keep active by playing football and working out at the gym. However, I do negate a lot of this hard work through my love of pizza!

So now we've established that I'm legit, let's get to the crux of the matter. What does a Business Analyst do all day? And are they really an essential part of an organisation's success? Read on to find out…

What does a Business Analyst actually do?
In short, we are stakeholder issue problem solvers. Our aim is to make our stakeholders' lives easier by providing technological solutions from our user story requirements.

The below isn't an extensive list, but does outline many of the key responsibilities of a Business Analyst:
Collaborating with the Product Owner to manage the product backlog ("Day Two" delivery)
Collaborating with the Project Manager to manage stakeholder expectations and solution/document timescales
Business requirements elicitation, documentation and management (user story development)
Stakeholder relationship building and management (operations, tech, project team etc.)
Requirements and documentation traceability (Jira/Confluence, Business Requirement Document)
Technical documentation production and management (process modelling, test scripts, solution document etc.)
The skills of a Business Analyst
Because Business Analysts wear many hats, a number of skills are required to successfully do the job:
The ability to communicate and influence effectively at all levels
Requirements elicitation, documentation and management
Process modelling (I utilise the BPMN 2.0 standard)
Ability to adapt to an ever changing technical and commercial environment
Strong stakeholder management to form constructive and enduring relationships
Excellent planning, organisation and attention to detail
Being a team player with a motivational and professional standpoint
Problem solver who takes responsibility for their actions
The ability to make informed decisions whilst under pressure
Being proactive in identifying and delivering process change
What value does a Business Analyst bring to a project?
Problem solving is done through effective stakeholder questioning and clarifying the issues currently facing the project stakeholders. The key is to challenge appropriately whilst providing confidence that your role is to help solve issues. We do this so that our requirements are built on solid understanding of the subject matter and overall project objectives. All assumptions need to be clarified so that we can provide full traceability.

Although we are considered as project Subject Matter Experts (SMEs), parts of our knowledge may be missing. This is where we must be proactive and engage other SMEs or stakeholders who have this knowledge. It's a balancing act between the operational desires and the reality of what the tech teams can deliver within the defined scope, timescales and budget.

A typical day for a Business Analyst
One of the many exciting aspects of being a Business Analyst is that every single day is genuinely different! However, a typical day will consist of managing and attending team meetings, project planning, user story refinement, documentation management, and communicating proposed solutions to stakeholders based on the analysis you have undertaken.

One main factor for how a typical day is structured is the methodology used to deliver the project (Waterfall or Agile are two examples of these). Each has its strengths, and ultimately the methodology chosen will depend on a number of important factors, such as budget, project complexity and timeline. So it's a very changeable role, but that means it's never boring!

Hopefully you'll have gained some insight into the value a Business Analyst or two adds to projects. We are a key team member in consultancies like Airwalk Reply, so you know your projects are in safe hands.