Although more companies are addressing the gender gap in technology, women still only account for around 26% of people working in IT [source: 2023 Women in Tech Survey]. Whilst this is an improvement from the figure of 19% in 2019, much more work needs to be done to get to a place of gender balance. At Airwalk Reply we have a target to improve this statistic.

Without a diverse workforce, technology as an industry is being held back. We live in a diverse world, and the technology that teams are working to build will serve people from different cultures, backgrounds, races, genders and abilities. If our IT workforce doesn't represent these diversities, we can't expect products and services to be innovative and to serve the purpose to their full potential.

This month to celebrate International Women's Day and Women's History Month we have been putting the spotlight on some of the fantastic women that work at Airwalk Reply.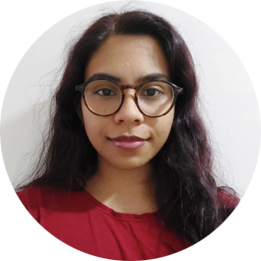 Why did you join Airwalk Reply?
I joined Airwalk Reply as a Graduate Engineer in January 2022, soon after finishing my postgraduate studies. As a recent graduate, I was looking for a role which would provide appropriate training in my transition from full-time education to employment and the Graduate Scheme at Airwalk Reply immediately piqued my interest. Its emphasis on a structured training programme to become knowledgeable and experienced in Cloud Computing before going onto client projects, as well as developing non-technical skills required in any job/client work, was exactly what I was looking for at the start of my career as a developer.
Tell us about your background before Airwalk Reply and why did you want to work in Tech?
Prior to Airwalk, I was in full time education, having completed my undergraduate in BEng Software Engineering and my postgraduate in MSc(Eng) Advanced Software Engineering, achieving First-Class/Distinction degrees in both. From a very young age, I have been passionate about STEM subjects, particularly Maths, ICT and Computing. I was introduced to programming with Python in year nine, and I found myself really enjoying the lessons and attempting various coding challenges to push myself. Having been commended by my teachers on my achievements and enthusiasm about IT, I made the decision to study Software Engineering in university. It is there where I learnt the most about coding, team projects and project management. Nothing is of greater joy than seeing your code working and tests passing!
Who or what motivates you?
As someone who is still early in their career, I try to motivate myself by praising myself for small achievements. This approach helps me stay positive and makes working on challenging tasks a lot more enjoyable. These achievements could be things such as an approved GitHub pull request, a small suggestion which helped solve a team member's problem, learning about a new feature of a software and using it to better my project, delivering a presentation etc. Simple accomplishments such as these reassure me of my capabilities and motivate me to challenge myself further in order to grow my skills.
What do you most want other women and young girls to know about being a woman working in the technology industry?
At present, men outnumber women in the IT industry, and the number of women in more technical roles is even lower. Hence, women in the technology industry can feel very underrepresented. However, with the demand for IT roles on the rise, I believe there will be opportunities for us to break this divide.

For women and young girls looking to work in technical roles, please know coding and development is not scary! Most of the time, its simple problem solving and following a pattern. With technology constantly developing and changing, even senior engineers many years into their career are endlessly having to learn new skills so you do not have to worry about what you don't know. Always try to challenge yourself with something you find difficult, you will be surprised with what you can achieve. Google is your friend. With most workplaces providing a hybrid approach to work, a healthy work-life balance can also be maintained.
What is the best piece of advice you ever received?
A professor during my postgraduate studies had once said to me:

"We, as women, tend to doubt our abilities a lot more compared to men. We underestimate ourselves, instantly start to think about how we cannot do a particular assignment or worry about failing, which causes us to miss out on opportunities to develop ourselves. In the IT industry, which is currently still male dominated, it is important that we take on tasks confidently and have faith in our skills in order to make an impact. It is also crucial that we confidently ask for help when we need it!"

This advice is something I refer to a lot and it has helped me take on projects I initially find challenging/out of my comfort zone with a positive mindset.