Because women and their achievements should be celebrated everyday and not just on International Women's Day (IWD), and also because it's Women's History Month, we are putting our Employee Spotlight on some of the fantastic women that work at Airwalk Reply.

We can all challenge gender stereotypes, call out discrimination, draw attention to bias, and seek out inclusion. Collective activism is what drives change. From grassroots action to wide-scale momentum, we can all embrace equity.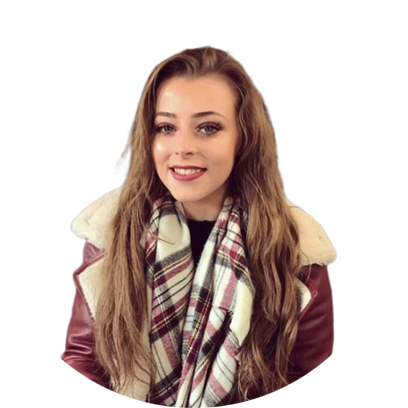 Meet Senior Consultant Project Manager, Erin Hitchen
Why did you join Airwalk Reply?
I joined in March 2022. I was previously working for an extremely large consultancy (one of the big four) and found myself feeling like a number. I found it difficult to make an impact and feel a sense of reward around the work I was doing.
I was attracted to Airwalk Reply because of their reputation as an employer and due to the fact they are a much smaller company. The interview process stood out from the others, I was impressed that a Partner would make time to interview a candidate and that gave me a good gut feeling. My gut was right!
Tell us about your background?
Due to my crippling anxiety, follow-on education wasn't an option for myself after school. For this reason I decided to commence a business and administration apprenticeship and was assigned to a small construction company in my local area.

As I didn't really know what to do, business and admin felt like the most logical choice, I figured you could go anywhere with that NVQ. Whilst I did my apprenticeship I was inspired by watching project managers and I decided that was the direction I wanted to go in. This felt problematic at the time as I was told university was the only option. This started the process of learning the hard way and working my way up through the ranks to reach my goal.

I started by getting a 'project delivery support' role in the NHS, then I was offered a junior project manager position with Capita, this was the start of my career in Tech. I guess you could say I just fell into it by chance.
What has been an unexpected challenge along the way?
The Imposter Syndrome. It always amazes me that despite how far I move up the career ladder, it never goes away. I think it's a combination of my young age and being a female in such male dominated industries (IT, engineering and construction).

No one ever warned me that I would be my biggest critic and biggest doubter throughout my career. I have found being open about this and getting guidance from senior mentors has helped my coping mechanisms. Although it never goes away, I have learnt how to accept, manage and cope with it.

I have come to accept that in the tech world there will always be someone that knows more than you, equally there will always be more to learn. For that reason we're put into the role because of our personal attributes rather than our knowledge. This helped me focus on the attributes I bring to the table, rather than the technical stuff I don't know.
What do you most want other women and young girls to know about working in the technology industry?
If further education isn't an option for you, you can still achieve your career goals. As a student I was told by my career advisor to get a logistics apprenticeship in a factory. I was told this was my only option if I didn't want to continue in education. Looking back I think I actually applied for it and got rejected!

If I hadn't got this role at Airwalk Reply I would never have known my true potential, or found a career I was truly passionate about. Without sounding like a cliché, ambition and hard work really do make the world your oyster. Never put yourself in a box!

Don't just take every opportunity you're given with both hands, but actively seek the opportunities. Use LinkedIn as a tool to progress and to seek out senior mentors, especially women. Be a sponge for information and learning around you.